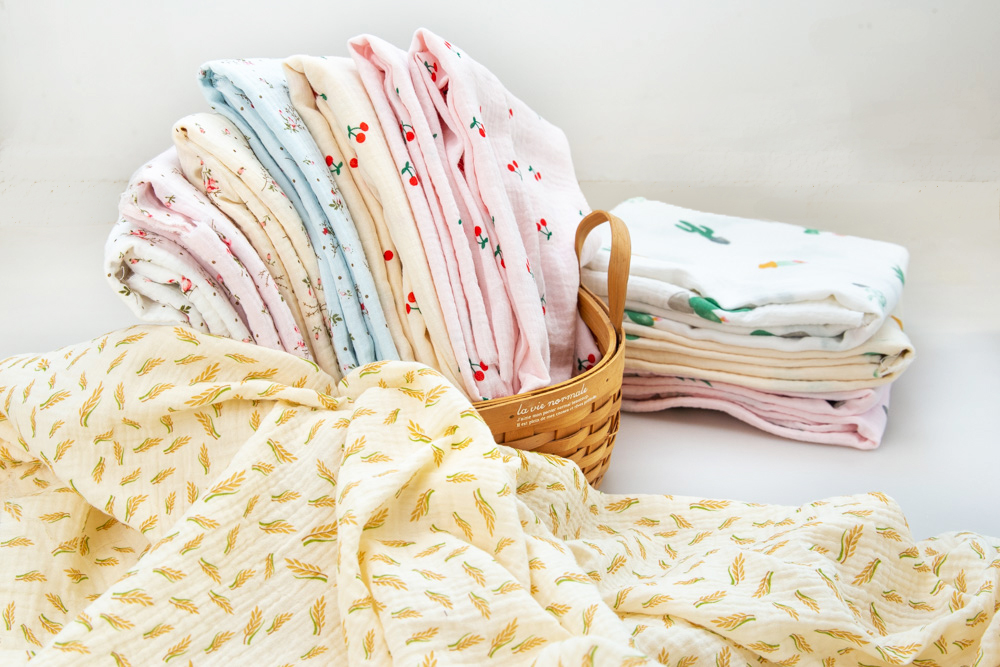 Printed muslin blanket for babies
Material: 100% cotton
Size: 120cm*120cm
Weight: 130gsm (about 190g for 1 pcs)
Density: 108*84
Yarn count: 40*40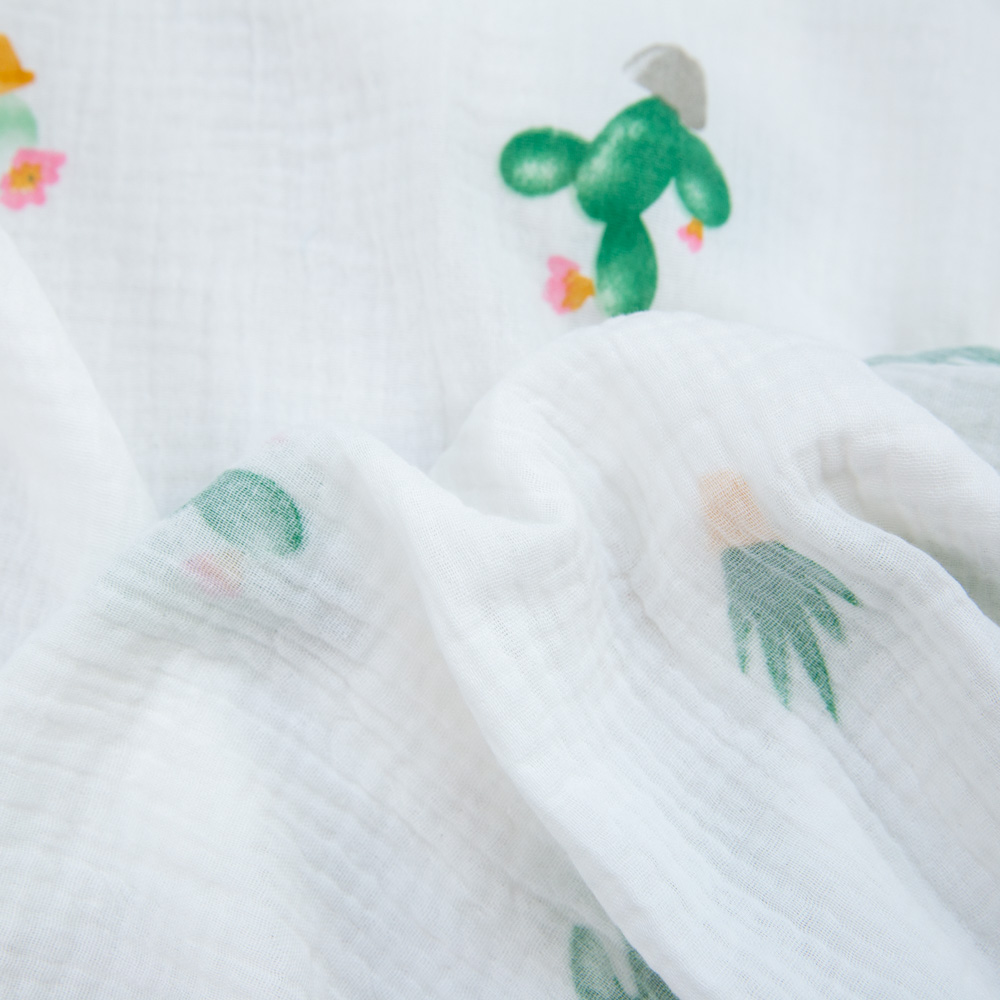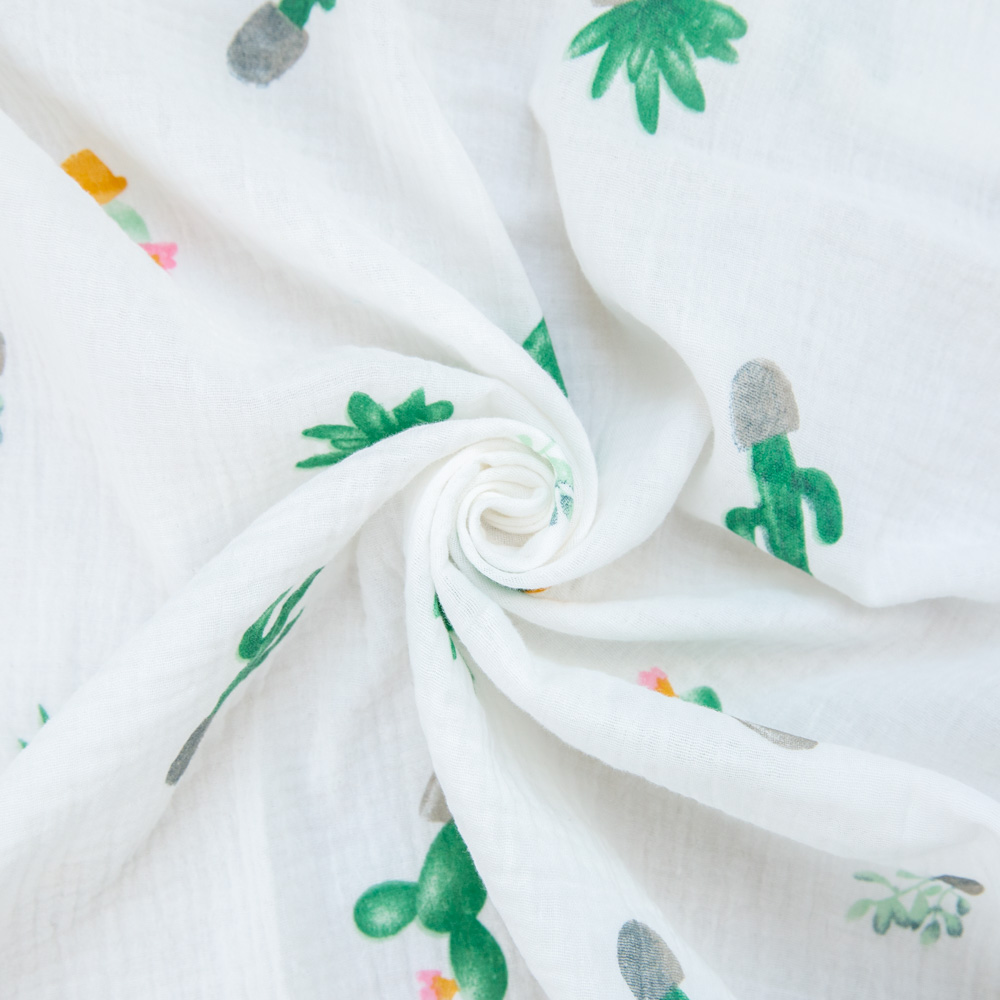 Our blankets are made by 100% cotton double gauze fabric, also called muslin fabric.
It's made from two thin and loosely woven layers of cotton that are basted together and permanently joined so they will not separate.
Then unique weaving process creates a sturdy yet flexible fabric that is a popular choice for baby items and apparel.
The fabric has a nice weight and feels substantial.
》Solid or printed gauze fabric in stock for you to choose, below pictures are in stock patterns(each pattern have different colors) and we will keep update.
》If you have your logo or like to create your own individual brand, the label can be customized for you.
》Size also can be customized too so that can suit for different persons.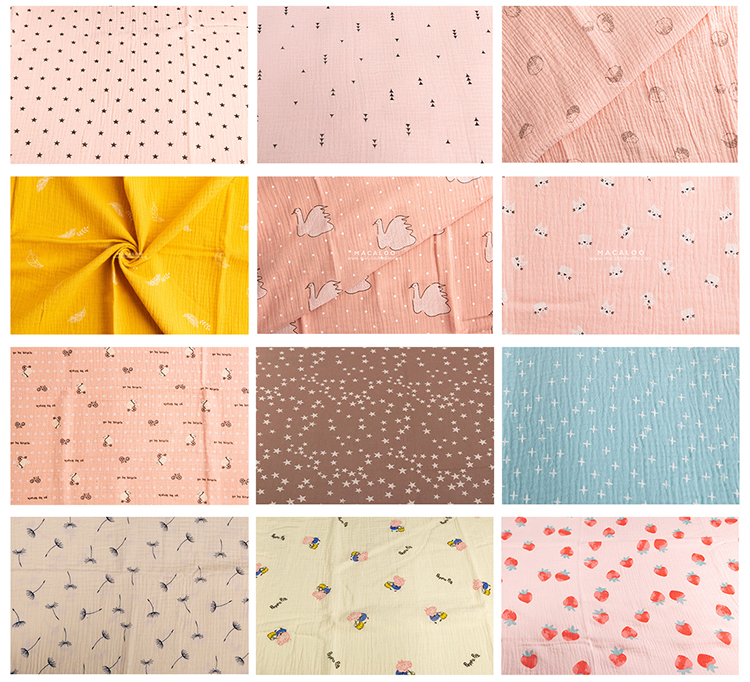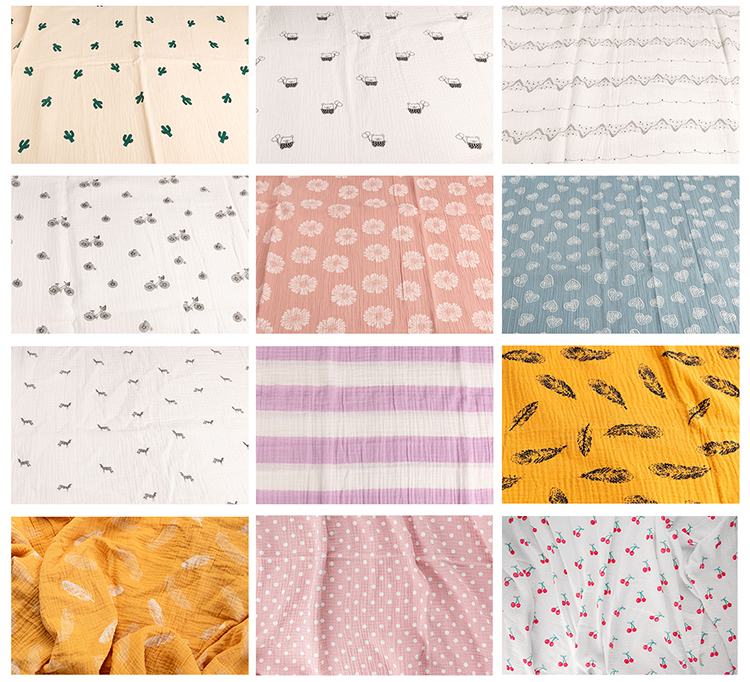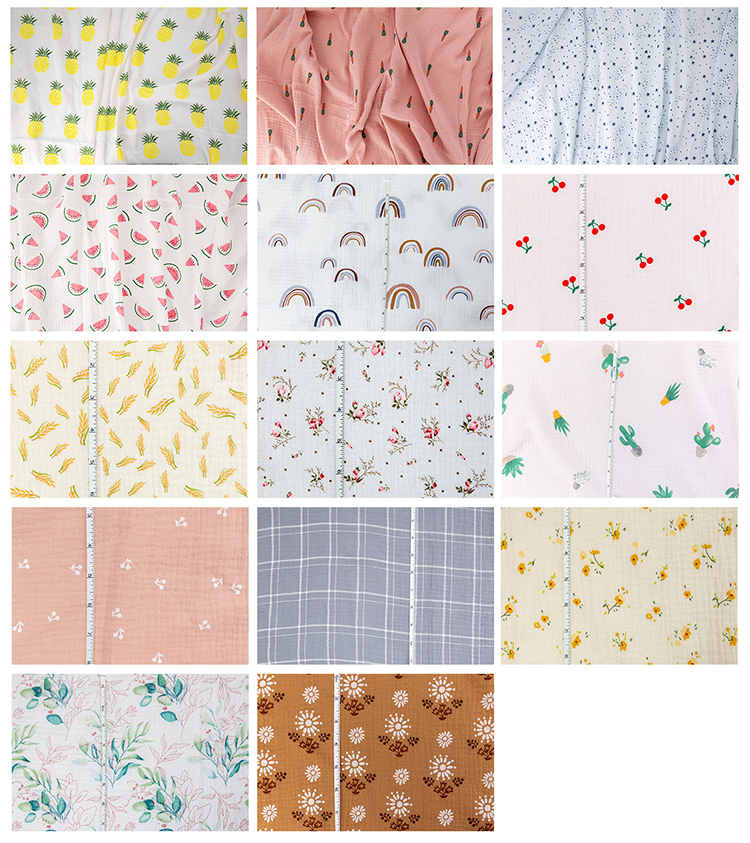 Contact us to get the detail information of custom service. ( size, quantity, color, label, quote...)